At Moyosa Media I worked on improving and evolving the first virtual reality museum in the world in the Unreal engine 4. While working on this VR application the idea arose to also be able to interact with the museum with a smartphone or tablet.
Since we were also working on a Unity port of the museum for mobile VR devices like Oculus Go, Oculus Quest, we set out to realise the idea of mobile controls. We shared the assets with the Unreal engine 4 app and ported the experience to Unity. I was personally responsible for the first prototype with joysticks where the user touched his device. We added the extra experimental control to look around by moving the device around by "abusing" the Augmented Reality capabilities of the device. World space rotation of the device was used to control of the virtual player camera.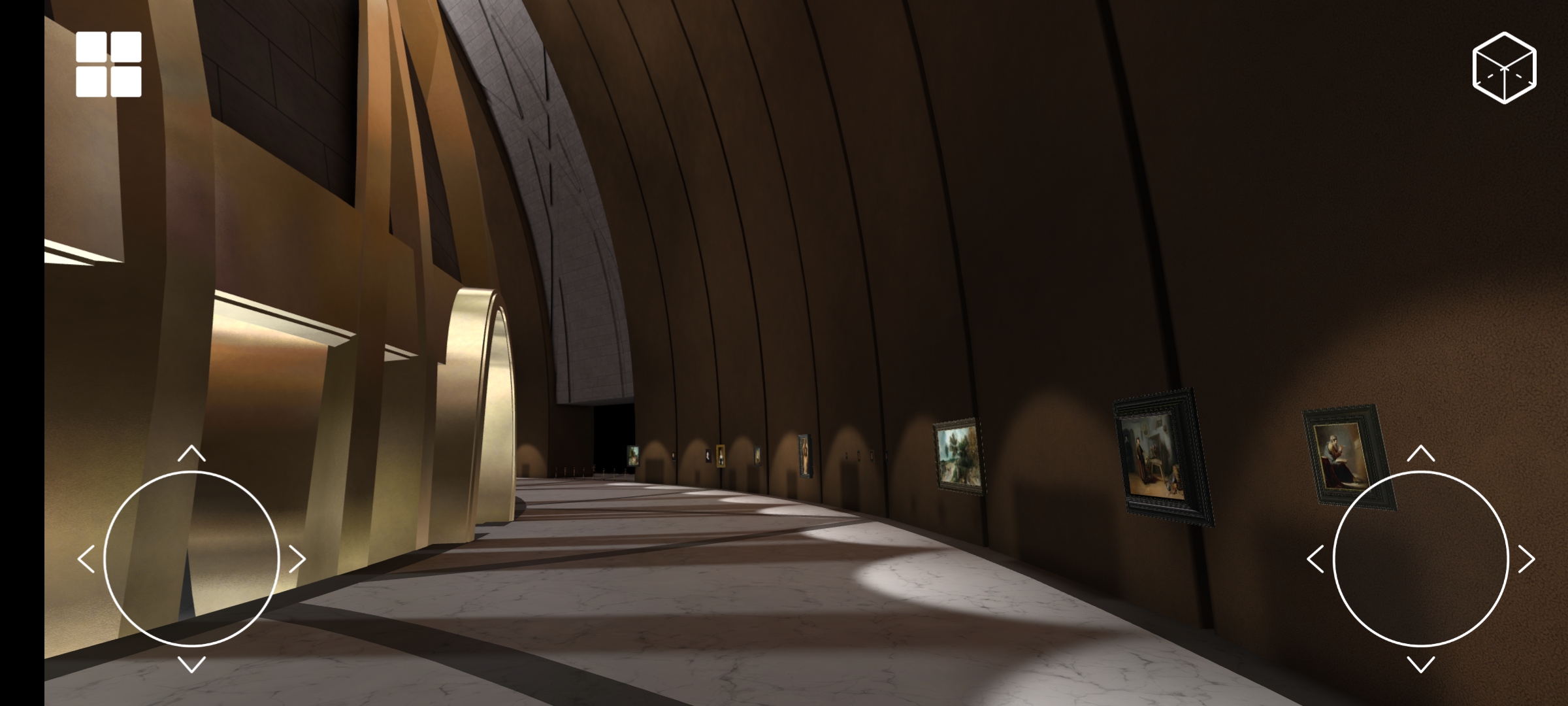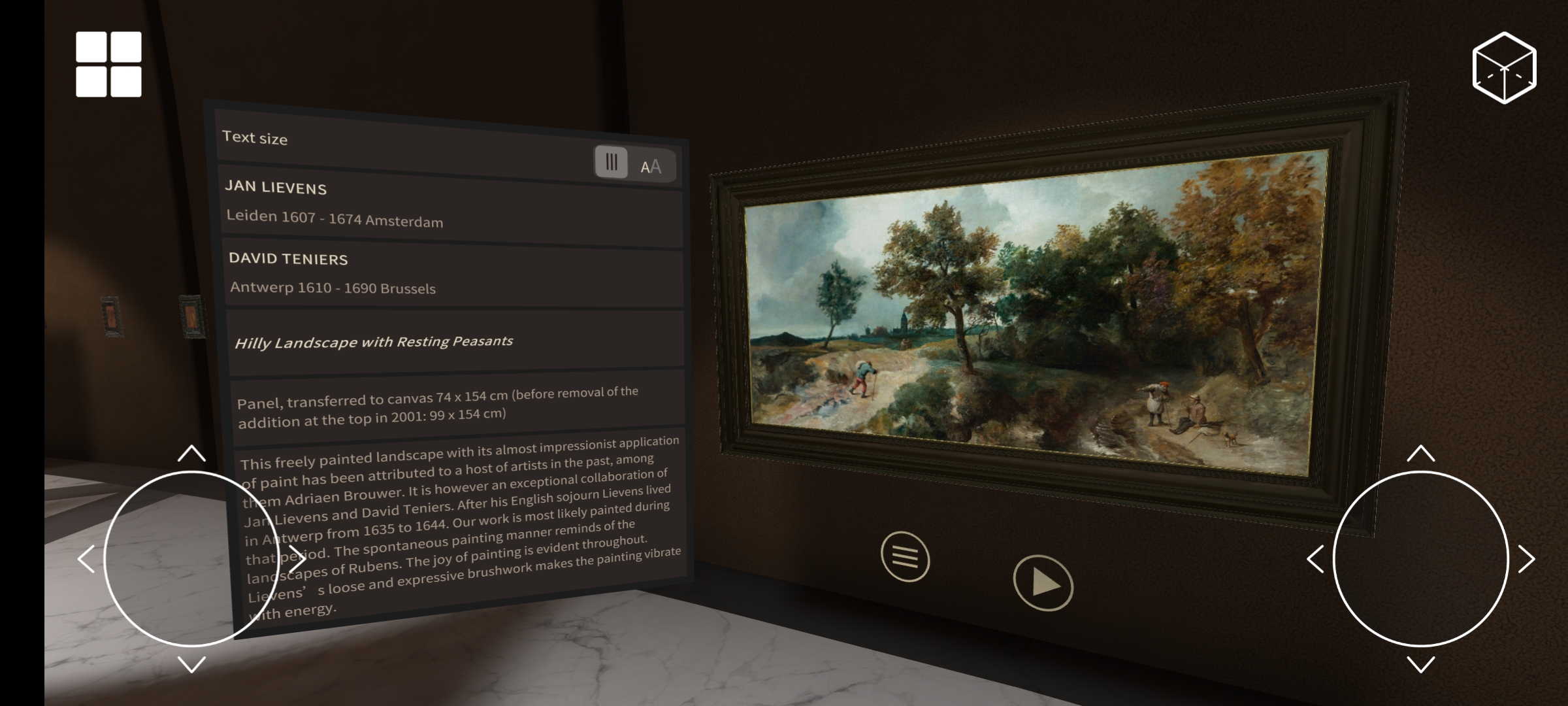 This resulted in a really nice and delightful experience for our internal marketing and a wider audience that might not own a VR headset. For more information take a look at the Moyosa Media project page.
Or try it out for youself for Android or iOS