The Apollo Group B.V is a producer of Virtual Transport Systems. For sales purposes the company used to bring a couple of conveyor belts with them to conferences around the world. Because this was a quite expensive method, and the CoVID pandemic made it ven harder, we created an app to show the conveyors in app and Aurgmented Reality form.
From the products that the Apollo Group produces we showed a subset of the conveyors in an iPad pro app.In this app a sales representative can present a 3d view of the Single Lane Spiral Conveyor and the Heavy Duty Spiral Conveyor.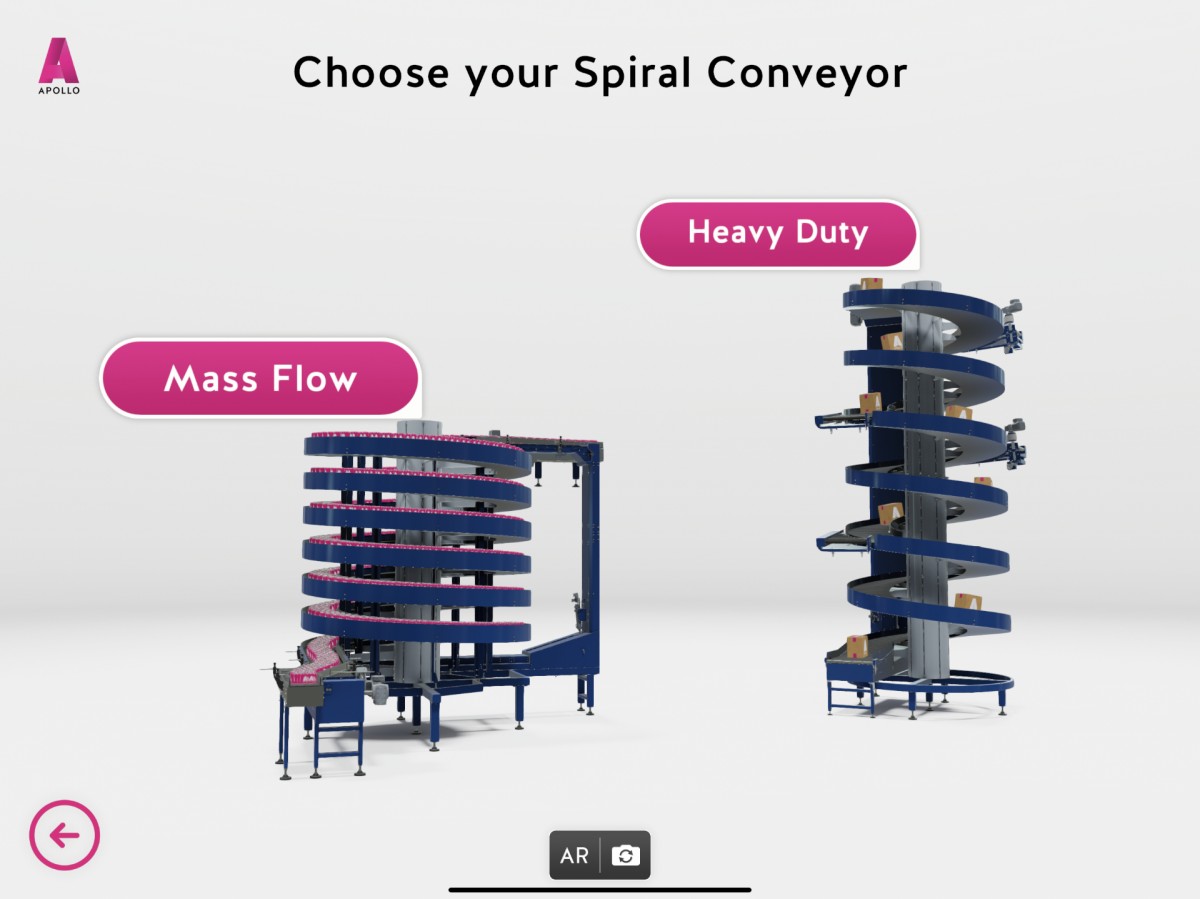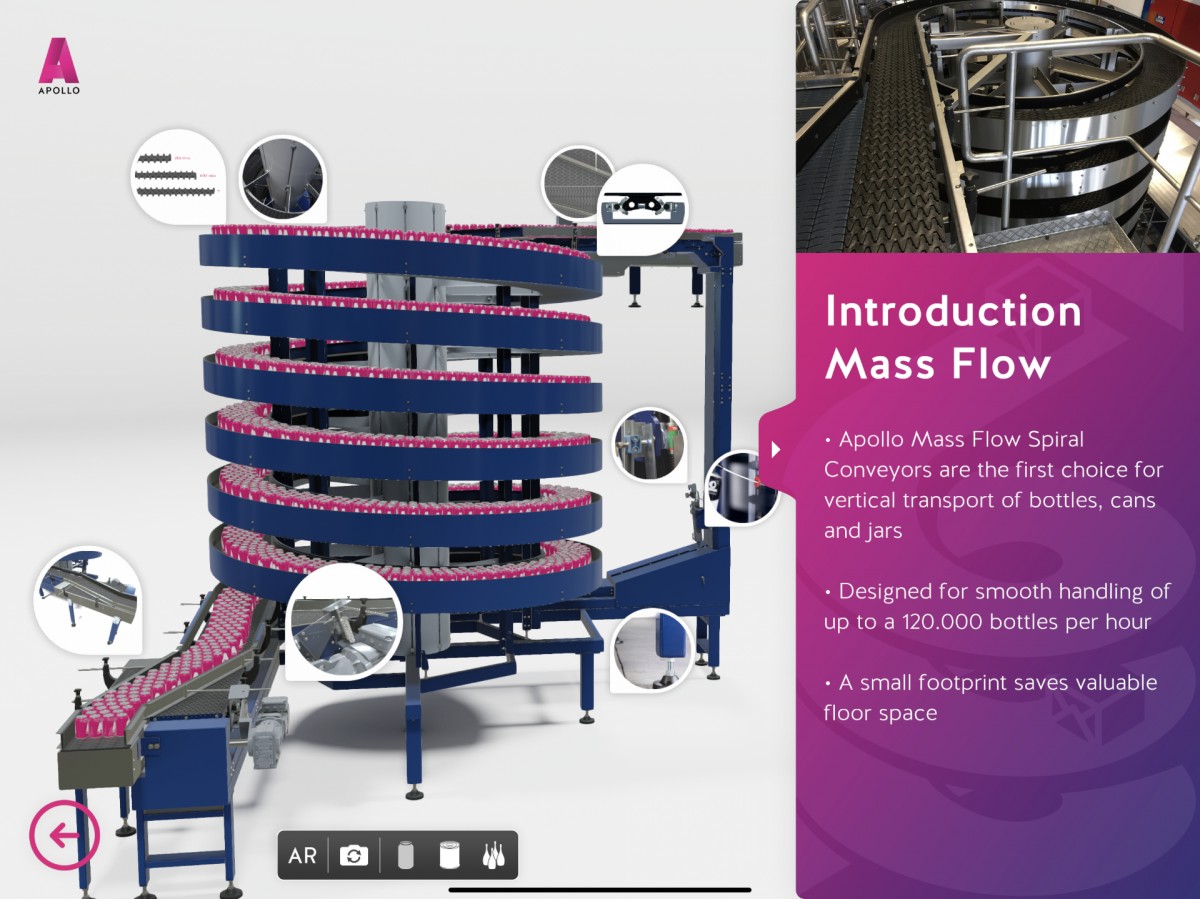 My responsibilities were to implement all the UI, like the navigation bar on the bottom and the right. The project was implemented in Unity with the Augmented Reality components provided by Unity in ARFoundation.
A user can either look at the conveyors and its information on the iPad screen and in Augmented Reality. For more info see the Moyosa Media project page or the product video that Moyosa Media made.