About Me
Hi, my name is Karsten Westra, I am a Software Developer from the Netherlands. I love to be creative with software. I love products, website, apps and games that are simple but you still remember over time. I've been an App developer focussing on both iOS and Android over the recent years. I've also written backend systems that feed them in Python, Django, Javascript and more.
I love technology and how it shapes the world around us. I like to experiment with new technology and be creative. I own diffrent tech like smart watches, Virtual reality glasses. I always try to apply new tech in my daily life. Music makes me happy (listening, playing and visiting in the form of a concert or festival).
Projects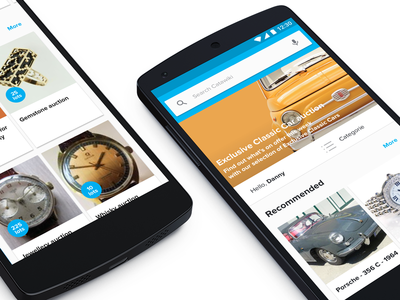 Catawiki is the world's fastest growing online auction platform. Buy and sell with the Catawiki auction app in over 300 weekly auctions for special objects. With over 80 categories such as Books, Fashion, Jewellery, Stamps, Classic Cars, Whisky, Design, Art, Wine, Ceramics, Musical Instruments, and Antiques.
Wedo is experiment aimed at discvering events and fun experiences with (close) friends. It all started when me and my friends failed to go to an exposition by Marilyn Manson. Seperately we all wanted to go, but none of us thought anyone else would like it. After experiencing this we decided to try and make event discovery app aimed at sharing ideas we think about and like. Never would someone have to miss an event they like because nobody would join you.
Education
MSc Computer Science
Rijks Universiteit Groningen (2010-2014)
BSc Informatica
Rijks Universiteit Groningen (2007-2011)
Languages
Dutch: Native Speaker
English: Advanced Proficiency
French: Intermediate Proficiency
German: Intermediate Proficiency