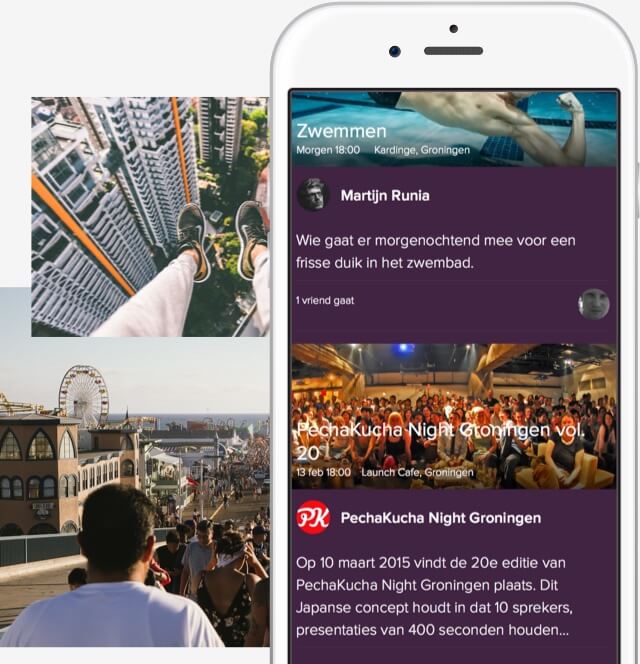 Let us say you want to go parachuting. Would you do this alone? Do you know any friends that want to undertake this crazy adventure with you?
Wedo is experiment aimed at discovering events and fun experiences with (close) friends. It all started when me and my friends failed to go to an exposition by Marilyn Manson. Seperately we all wanted to go, but none of us thought anyone else would like it. After experiencing this we decided to try and make event discovery app aimed at sharing ideas we think about and like. Never would someone have to miss an event they like because nobody would join you.
Designer and good friend Martijn Runia pitched me this idea for an app where people can discover events in their neighborhood. They asked if I would help and try and build this app. I was hooked from the start. It got selected as startup of the week in a local news paper. Besides that Wedo got selected to take part in a program aimed at startup help and acceleration called i3vents. Read more about Wedo.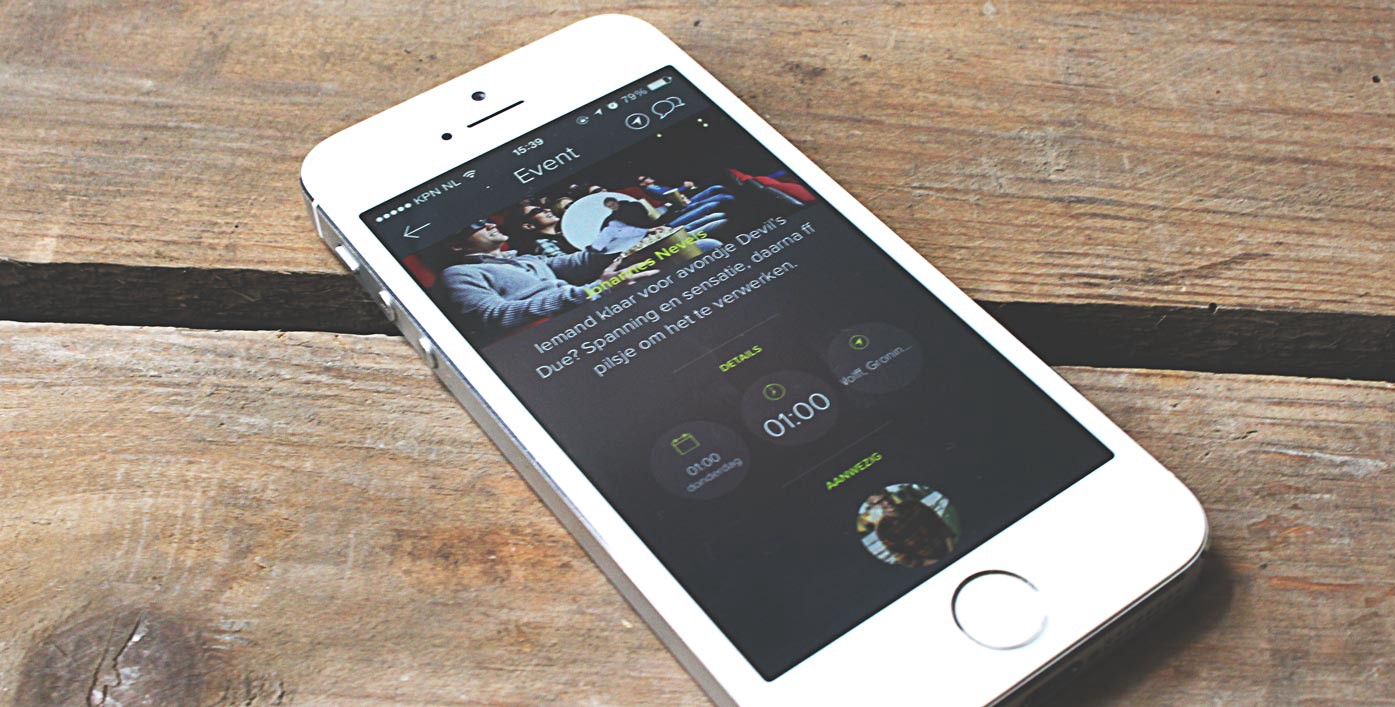 We designed and created a first version of the app for iPhone in a long weekend. It was an app written in Swift with a backend with Parse by Facebook. It was a fun learning experience of how to plan, design and prototype from idea to working app.